Project in progress:
AR with a.i.
The machine learning part is complete.
Speak with EmpathyBot. It gets smarter every day.
Looking for someone to help create a live action or animated clip of the story told by this image:
Play to Evolve
(NVC Practical Empathy Games)
based on my physical card game
Earn "contribution points" by playing with EmpathyBot. Contribution points will be redeemable for the EmpathyCoin crypto when it hits the market.
Android
Get the mobile app on the Google Play Store
iOS (a responsive web site)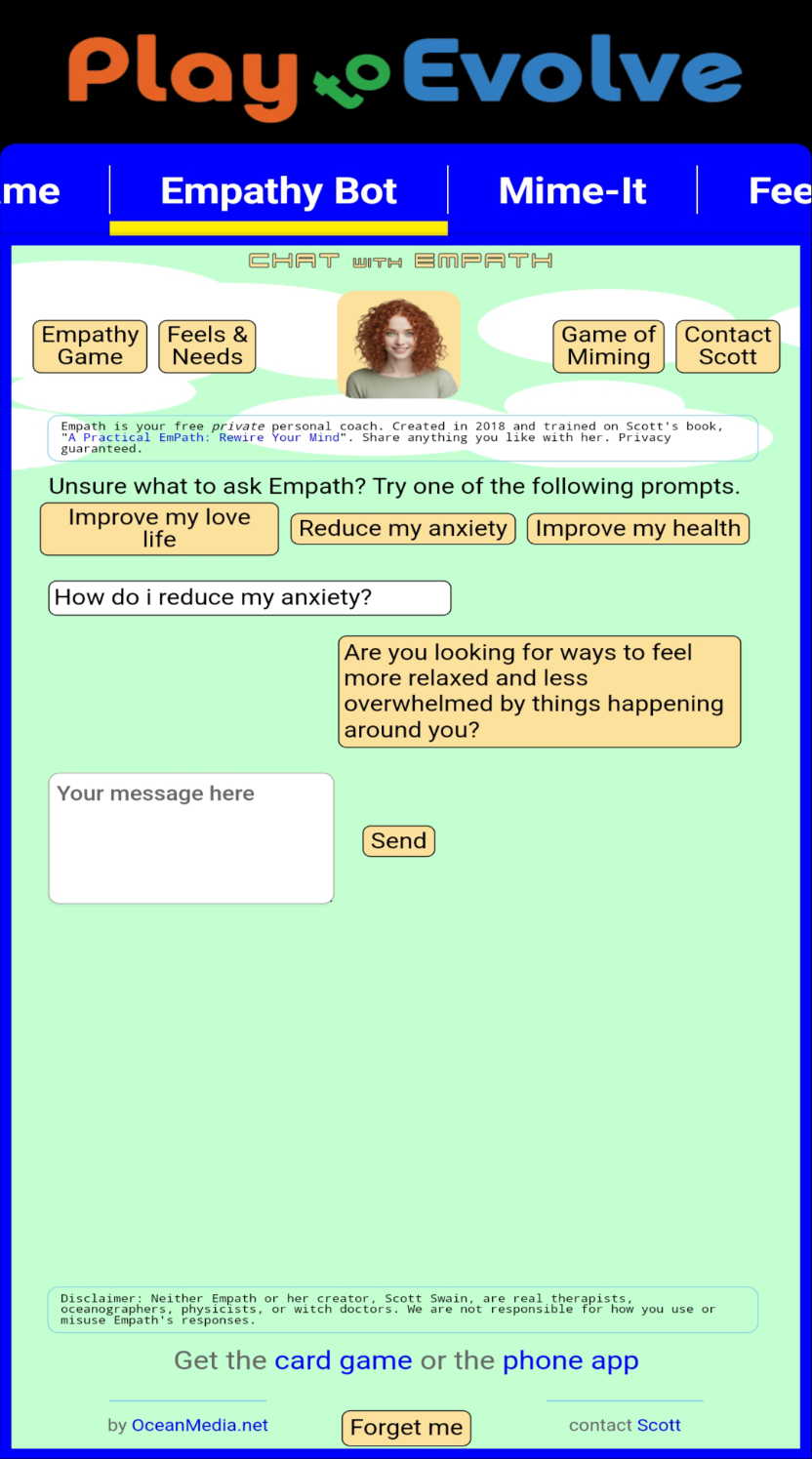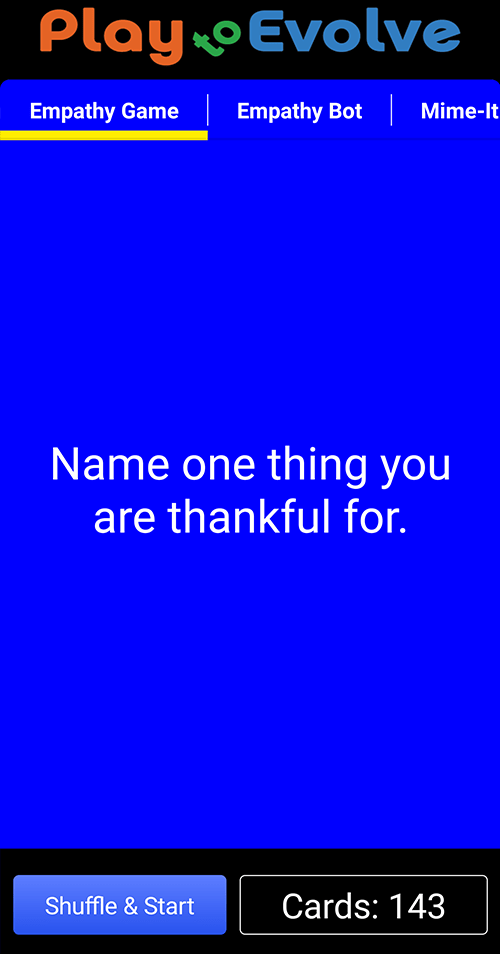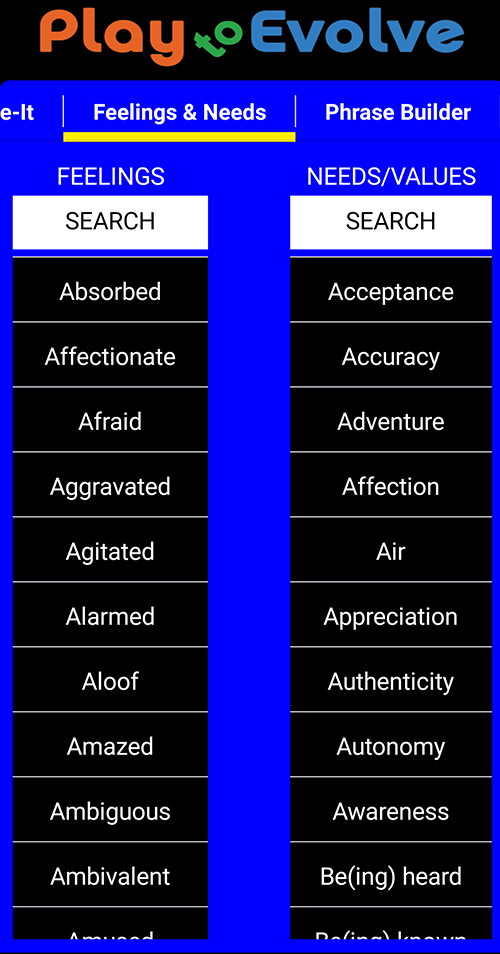 Materials Calculators for Cobra Stone